I have developed an utter fascination with the Tour de France over the past several years, and this year is no exception. I'm completely in awe of the power these guys generate on the bike and the speed they can maintain (as well as the magnificent French countryside).
Perhaps even more amazing is how they can survive horrendous crashes (there seem to have been more than usual this year) and continue on in the race.
Cases in point....
Laurens ten Dam, who did a face plant, smashed his nose to pieces and is still riding....
and Johnny Hoogerland who was forced off his bike into a barbed wire fence at about 30 mph by a French TV car in a well publicised accident, but who finished the stage before going to hospital to be stitched-up...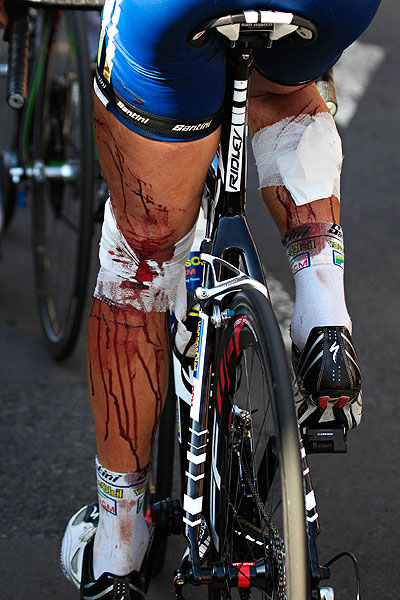 My hat's off to these guys - no once can say that cyclists aren't tough athletes!